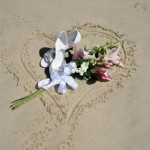 We often get asked what the difference is when it comes to celebrants, charges and inclusions.
The fee of course completely depends on the celebrants experience, presentation, inclusions, equipment & professionalism.
We know celebrants who charge over $1000 and others (very inexperienced) who crazily charge less than the registry office, but you must remember when it comes to celebrants you really get what you pay for. There are many celebrants, but not as many who are professional celebrants! Quite a lot of people have the qualification, but have very little experience and are really just celebrants as a hobby so they can perform ceremonies for friends and family. These celebrants do not have much experience and you can tell! Some charge extra for travel, themed dress, providing a PA, personalising the ceremony etc.
Your wedding is an important event in your life & your ceremony is a major part of it!
Check out the celebrants experience, knowledge of the legal requirements, inclusions, how the ceremony is written, personalised & prepared, their presentation, the sound of their voice & a really important one, do you like them and feel really comfortable with them.
We hope that helps! If you want to know anything else you should ask the celebrant for more information!
All the best for the big day!