HAIRDRESSER, MAKEUP & PHOTOGRAPHER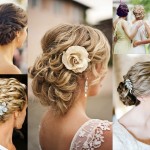 When arranging your appointments with wedding Hairdressers & Makeup, its a great idea to get the Bride gets done FIRST. This will enable you to be first dressed and ready for any photographs and to relax a little when the Photographer and Video Operator arrive. Also if anyone's make up and hair has to be rushed it certainly should not be the bride's!
Please ensure the photographer understands that the wedding commences on time, This means that you and all the Bridal party have to be ready earlier, and the photographer arrives with plenty of time to take preparation and arrival photographs.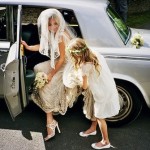 Schedule to arrive at the venue punctually, or several minutes before. Allow extra time for the traffic if the wedding is scheduled for a Saturday morning. When arriving at the ceremony allow at least 5 minutes for photos with your limo, vintage car or horse drawn carriage! 😉 Also, organising your entry can take a few minutes too.  It is better to have ample time for photographs on arrival than be rushed. You can always 'circle the block' if too early! Lol
If you would like to have a Cherish Ceremonies Celebrant perform your wedding click here