Origins of the White Wedding Dress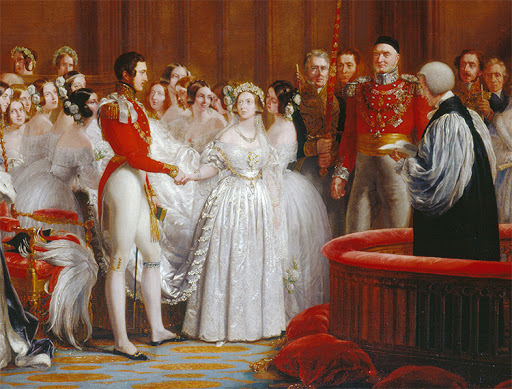 It is very interesting to note that the white wedding dress is a comparatively new fashion in Western type weddings. There was one Royal who wore white before her, but Queen Victoria was the first person to make this trend popular. Most people have probably thought that the white dress is a symbol of purity for the Bride. This is incorrect. Ornate white fabrics and lace were quite expensive in the Victorian era. Wearing a white dress to your wedding was a sign of wealth. It was also a very hard fabric to keep clean. Scholars of the era believe that Queen Vic wanted to help the working class lace workers. Lace was being produced in factories and handmade lace was becoming a rare commodity.
Most Brides before Queen Victoria became a Victorian 'influencer', would wear bright colours to their weddings. Red was very popular. Cherish Celebrant Tamzin Lockhart was going to wear white at her wedding until she saw her beautiful Swarovski crystal encrusted red gown and it looked so amazing on her.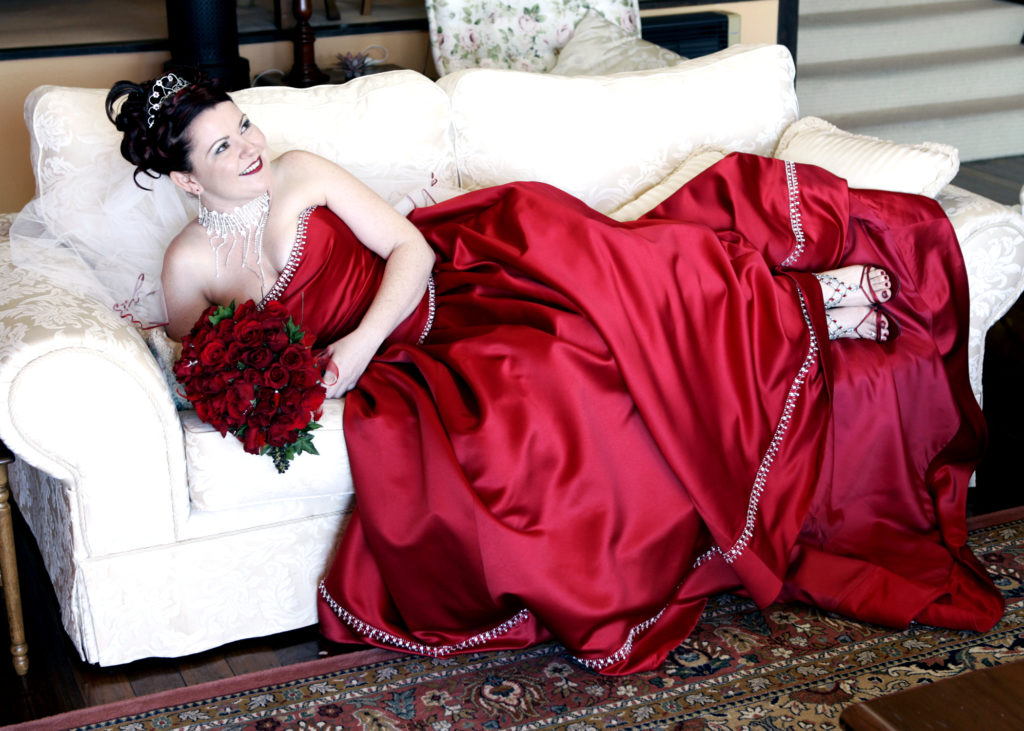 Just goes to show you can choose any colour for your wedding and still look exceptional.
Cherish Ceremonies – We Believe in Love!